Tricol's Hemostatic Devices Have What It Takes, According to ECRI
By Tricol Biomedical | January 14, 2022
Share this post: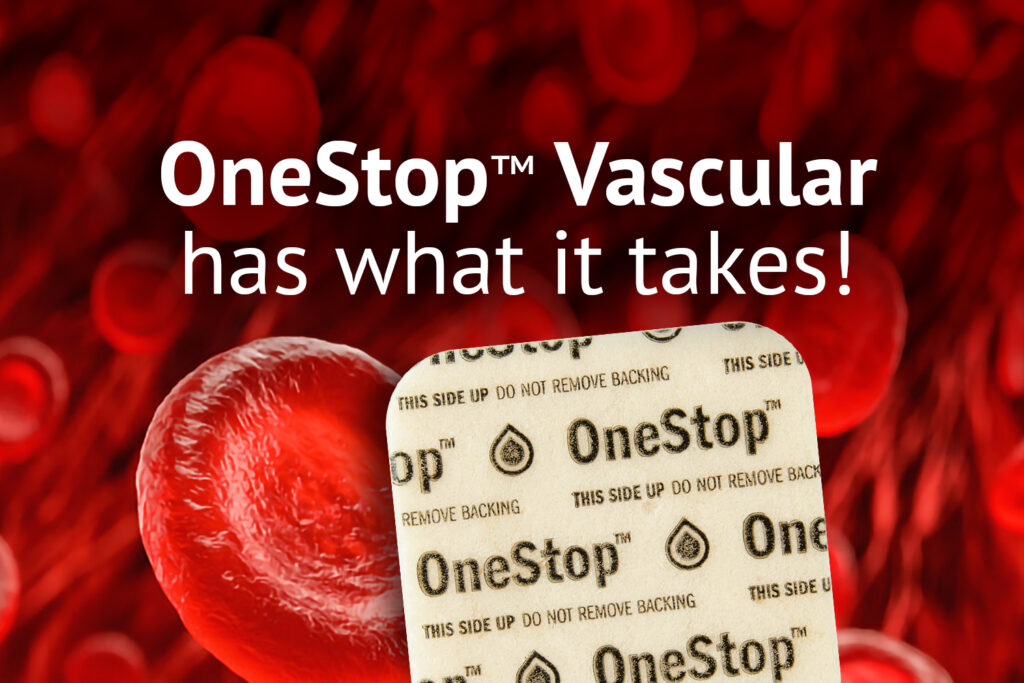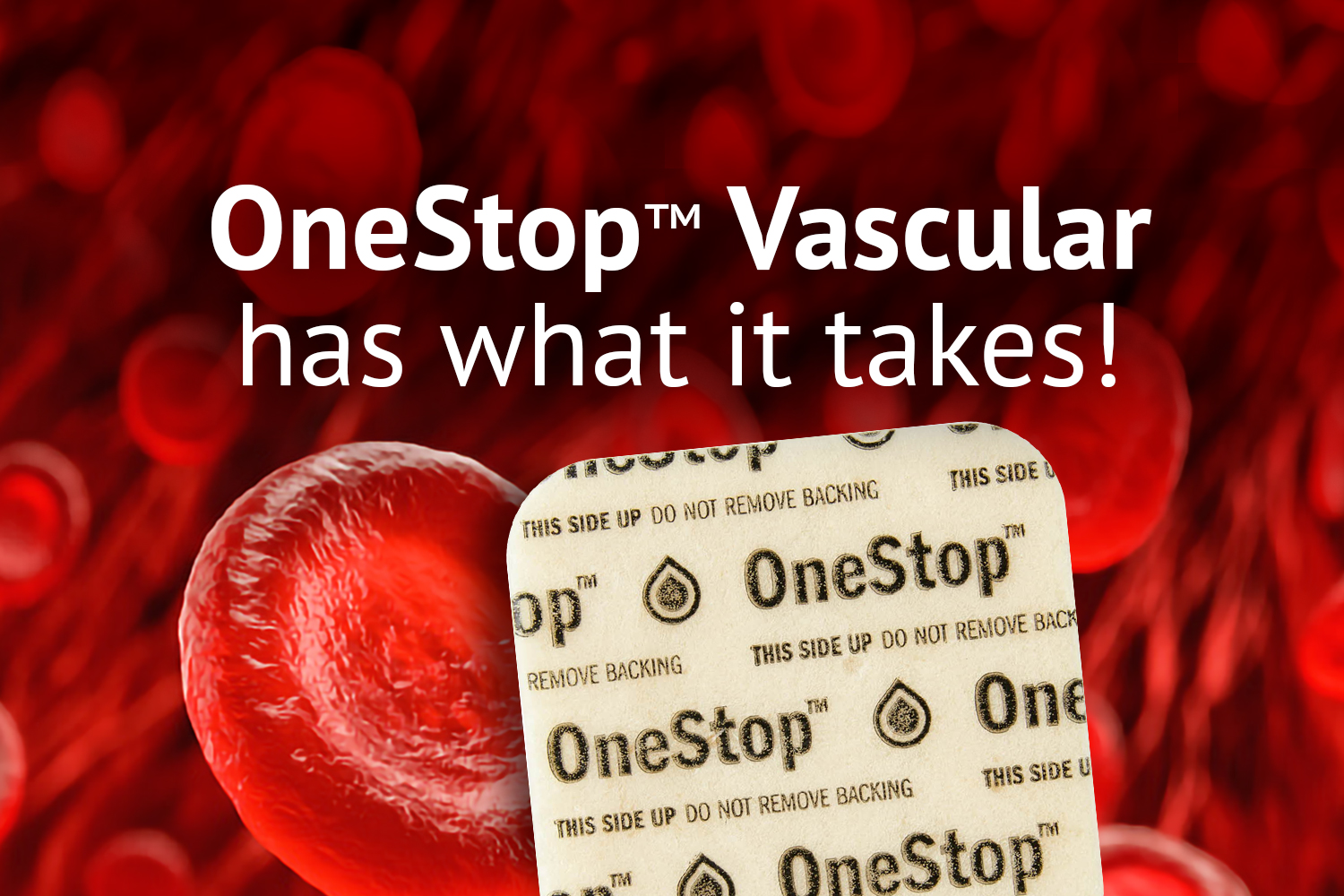 ECRI, a well-known and trusted voice in healthcare, focused on quality, safety and cost, across the healthcare spectrum, analyzed hemostasis pads. They identified four key considerations to help choose the best. Tricol Biomedical offers two hemostatic devices for vascular closure; the HemCon® Patch Pro, and the HemCon® OneStopTM Vascular. Tricol Biomedical's Chief Science Officer, Dr. Simon McCarthy, describes how the HemCon® OneStopTM Vascular Patch meets and even exceeds ECRI's stringent considerations.
ECRI's Key Considerations
Will the hemostatic agent be effective on a patient whose coagulation is compromised due to systemic anti-coagulation treatment?
Does the hemostasis device have a backing?
Can the width and length of the hemostasis pad meet the needs of the wound?
Can the pad be used for vascular access sites, percutaneous catheters, lacerations, and trauma?
The Tricol Standard Isn't Typical
While many companies participate in the billion-dollar vascular closure market, Tricol Biomedical's HemCon® product line stands apart. HemCon's unique chitosan technology was leveraged by the U.S. Army in 2001 with the mission to control severe, traumatic bleeding on the battlefield. Soon thereafter, all US soldiers carried the original HemCon® Bandage in their individual first aid kits. This was advanced breakthrough technology, saving many lives. This same battlefield technology is also offered in acute care settings with HemCon's OneStopTM Vascular and Patch Pro Devices.
It's All in a Pad
The HemCon® OneStopTM Vascular meets the stringent requirements as outlined by ECRI, and more…
It is cleared for use to control bleeding in all patients, including those on anticoagulation therapy. Criteria #1 met.
OneStopTM Vascular has a backing with clear instructions indicating the active side of the patch as well as instructions not to remove. Criteria #2 met.
OneStopTM Vascular is 1.5in x 1.5in and is used in a wide range of wound sizes. Criteria #3 met.
OneStopTM is indicated for vascular procedure sites and sites involving percutaneous catheters, tubes and pins, and can be used to control bleeding from lacerations and/or trauma. Criteria #4 met.
Meeting ECRI's criteria outlined above is great, but the HemCon® OneStopTM Vascular Patch provides 2 additional important features that go beyond the criteria set forth by ECRI.
Promotes Rapid Control of Bleeding
Provides a Barrier to Bacterial Penetration of the Dressing
Tricol also offers a radial balloon compression device with the OneStopTM Vascular patch incorporated into the design of the device. This device is called the OneStopTM ChitoPulse. This product offers the same features and benefits listed above.
Solid Science for Peace of Mind
Tricol's secret is in the science. (Well, it's also in "trade secrets," but we can only share the science.) Unlike other players in the hemostasis field, Tricol's products have earned support from a plethora of impressive studies on their efficacy.
A combination of well-funded preclinical and clinical data continuously reinforces the remarkable performance of these hemostatic devices. Supported by solid, proven data, clinicians confidently use them for lacerations, trauma wounds, vascular-procedure sites, and sites involving percutaneous catheters. Bleeding is controlled quickly and safely by the power of products strengthened by science and perfected by experts.