In the U.S., Tricol products can be purchased directly from Tricol Biomedical or through one of the following distribution partners. Select a distributor based on the application of the product in the pre-hospital (trauma) or hospital setting.
Trauma (Military, EMS)
Procedural (Hospital, OBL, Dental)
An extremely valuable tool for traumatic wounds.
I have used it on a variety of wounds and when placed appropriately it is a very good way to control hemorrhage temporarily. It can be used in difficult wounds and I have used it on a variety of wounds to include cardiac injury, vertebral artery injury, diaphragm, chest wall, pelvic fractures, scalp lacerations, and extremity wounds. While it is not the solution for all sources of hemorrhage, it is an extremely valuable tool for those taking care of people who have traumatic wounds.
Medical Officer U.S. Military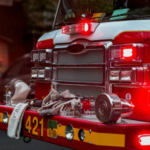 Super Bandaids
"We call the ChitoDot bandages 'super bandaids.' If we do a procedure, such as an angiogram that the doctor didn't suture, we will use a ChitoDot. Sometimes, we use them on de-clot procedures that do require sutures, if the patient is still be bleeding due to heparin or TPA that was used. They work great and we haven't had any complaints from our Dialysis Centers here on removing them with water on their next treatment."
Registered Nurse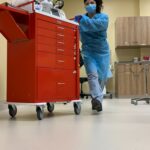 There is no comparison.
As the Primary Instructor for Tactical Combat Casualty Care (TCCC) course, I have trained over 1000 Special Operations soldiers/sailors/airmen on the HemCon dressing before they go overseas. In my opinion, it is head and shoulders above the gauze we carried to stop bleeding; in fact, there is no comparison. Every soldier should have this dressing in their kit whenever they go in harm's way. From the after-action reviews I have read, as well as the paper LTC (Dr.) John McManus has written on its extensive use on the battlefield, it has more than proven itself as a lifesaver.
Medical Officer U.S. Military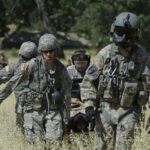 Seals the wounds and provides pain relief.
The HemCon Dental Dressings were used on virtually all extraction patients and they performed beautifully to seal the wounds and provide pain relief. We found the dressings easy to place with very predictable results. This was an excellent application for the HemCon dressings in the postoperative environment.
Oral Surgeon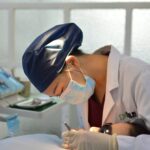 This may be the single greatest improvement to combat medicine.
I am a medical operations officer with the 101st Airborne Division in Tikrit, Iraq. As a soldier deployed in a combat zone, I am comforted to know that my life and the lives of my fellow soldiers are protected by a medical system that will spare no expense in providing far forward health support and exploit new medical technology. HEMCON may be the single greatest improvement to combat medicine since the inception of aero-medical evacuation.
Medical Officer U.S. Military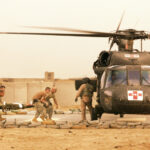 Using this was a life-saving maneuver.
I remembered seeing a CNN report on a new hemostatic dressing used by the military in Iraq. I wanted to try it for an 80-year-old patient for whom standard hemostatic agents did not work for longer than 24 hours. I met [the rep] there, practically ran to the patient's bedside, and applied the HemCon® bandage. The bleeding stopped immediately. It was like a scene from out of a movie. Just using this little piece of HemCon® Bandage was a life-saving maneuver.
Plastic Surgeon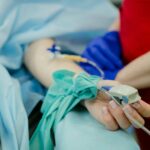 Bleeding from an artery.
My son was bleeding from an artery for three days following a complex cardiac surgery at Boston Children's Hospital. Fortunately, they were trialing your bandage and my son was the recipient of one of the two remaining patches. I am so amazed and thankful that I had to write in with my gratitude for your commitment to saving lives.
Grateful Parent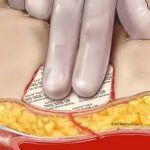 Wounds in the emergency room are different.
I used the HemCon Bandage extensively in Iraq and it helped save countless lives. Wounds in the emergency room are different, but the bandage functions the same way – it stops bleeding and saves lives. There are times I would not have been able to stop the bleeding without it. It's extremely effective and there are no negative effects from its use.
Emergency Physician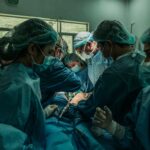 Thank goodness I had this.
Well, all I can say is thank goodness I had some HemCon Bandages available this morning. My dad, who's on Plavix took a fall at the bedside and got a head laceration. It was bleeding (profusely), I grabbed a bandage out of my bag, put it over the laceration, held pressure, and stopped the bleeding. When EMS arrived they actually used saline to irrigate and remove the bandage and inspect the cut. I was so impressed!
Registered Nurse and Daughter