The Blood Stops Here®
Our vision is to achieve zero preventable deaths due to blood loss.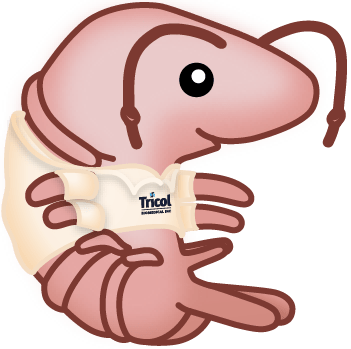 Hi, I'm Shelly the Shrimp, the voice of Tricol Biomedical's proprietary chitosan technology called Chito+™. Chito+ is made from shrimp shells and enables rapid hemostasis from the muco-adhesive seal that forms during clotting. Check back here for the latest news on Tricol and its full line of Chito+ products!
Tricol Is Focused On Saving Lives Through Innovation In Hemostasis. Stop The Bleed!
Tricol Biomedical is a fully integrated medical device company that is dedicated to significantly advancing the standard of care in hemostatic and wound care management. Born on the battlefield, our HemCon product line has grown to meet market needs in Trauma Management, Procedural Care and Consumer Self-Care. We are fully committed to quality and innovation in bleeding control and wound care technology.
The Science Behind Our Products
Chitosan-Based Products
HemCon® PRO hemostatic products possess hemostatic activity that results from strong polycationic (positive) charge from the incorporated HemCon PRO chitosan. This positive charge correspondingly promotes binding with biopolymers, tissues and cells possessing inherent negative charge.
Learn More
Enabling Hemostasis and the Natural Coagulation Pathway
Hemostatic HemCon PRO dressings from Tricol Biomedical quickly enable hemostasis and allow the body to naturally journey through the coagulation pathway in order to clot.
Learn More
Featured Products