The Blood Stops Here®
Our vision is to achieve zero preventable deaths due to blood loss.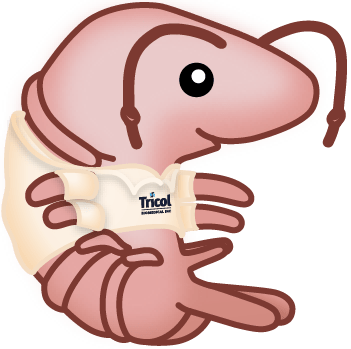 We're all about innovation!
We are celebrating our latest patent which protects our proprietary chitosan dressing specially designed for safe, effective use within the GI tract. Tricol CEO Christopher Rowland notes, "Prolonged bleeding in the upper gastrointestinal tract is a significant problem in the emergency room and acute care settings."
Chito+ dressing, with through-the-scope delivery in the GI tract, quickly controls serious bleeding for up to 96 hours. This new patent is the first of more to come for use in GI hemostasis.
Tricol Is Focused On Saving Lives Through Innovation In Hemostasis.
stop The Bleed!
Tricol Biomedical is a fully integrated medical device company dedicated to significantly advancing the standard of care in hemostatic and wound-care management. Born on the battlefield, our HemCon product line has grown to meet market needs in Trauma Management, Procedural Care, and Consumer Self-Care. We are fully committed to quality and innovation in bleeding control and wound-care technology using our proprietary chitosan, Chito+™.
The Science Behind Our Products
Our Proprietary Chitosan Products: Chito+
HemCon® PRO hemostatic products possess hemostatic activity that results from a strong polycationic (positive) charge from the incorporated HemCon PRO chitosan. This positive charge correspondingly promotes binding with biopolymers, tissues, and cells possessing inherent negative charge. Tricol's Chito+ … fast at work.
Learn More
Enabling Hemostasis and the Natural Coagulation Pathway
Hemostatic HemCon PRO dressings from Tricol quickly enable hemostasis and allow the body to naturally journey through the coagulation pathway in order to clot.
Learn More
Featured Products