Partners
Tricol partners with medical device companies in providing hemostasis solutions for their medical interventions that set them apart from their competitors.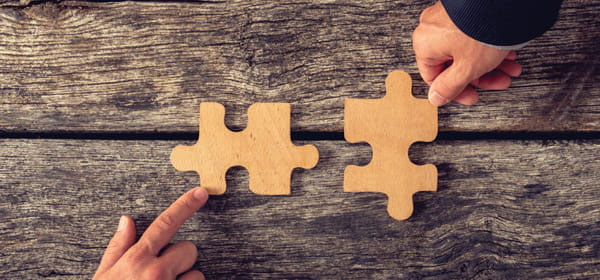 Co-Development Opportunities
Tricol is continuously innovating, both internally and with external partners. If you have an idea for co-development opportunities, we would love to hear from you!
Recent examples of our Co-Development program are below.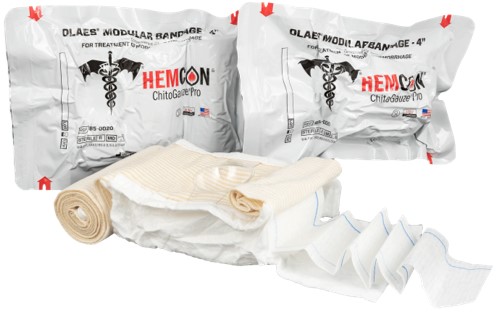 The OLAES® /HemCon Bandage
BY Tricol and Tactical Medical Solutions (TacMed)
The OLAES® /HemCon Bandage is designed with direct input from some of the most experienced combat medics in the world, no detail has been left out. The OLAES dressing now includes 12 feet of HemCon ChitoGauze, a product that has been saving lives on the battlefield with CoTCCC approval for years. This new cutting-edge product offers a best-in-class solution for first responders- all in one package!
"My colleagues and I have used HemCon bandages/dressings on the battlefield. The technology and product integrity are best-in-class. At TacMed, our vision is to bring products to first responders that serve a specific purpose. The OLAES® Bandage was developed with just this in mind, and we have outfitted the market with millions of these bandages. Now we get to elevate this product and its performance with the trusted HemCon ChitoGauze. The knowledge and experience Triocl brought to the table was the best I've ever seen."
– Alan Hester, COO, TacMed
Nampons
BY Tricol and NOCTIVITY
Nampons or "Nasal Tampons" were designed to quickly, safely and effectively stop nosebleeds before they become serious. Unlike other treatments, including the common tissue, Nampons contain M.doc, a proprietary clotting agent that has been used for over 50 years by hospitals and first responders to safely and quickly treat mild to moderate bleeds.
"In the 20+ years that I have worked with others to bring products to market, I have rarely come across a more dedicated partner than Tricol. Since the beginning, I told them that I was looking for a true partnership, not just a supplier, and they took this to heart. The Tricol team have been simply incredible to work with, contributing their time, expertise and knowledge to ensure that Nampons and our partnership is a success. At all junctures, they have gone above and beyond and I am proud of what we are looking to accomplish, together."
– Josh Lippiner, President, Noctivity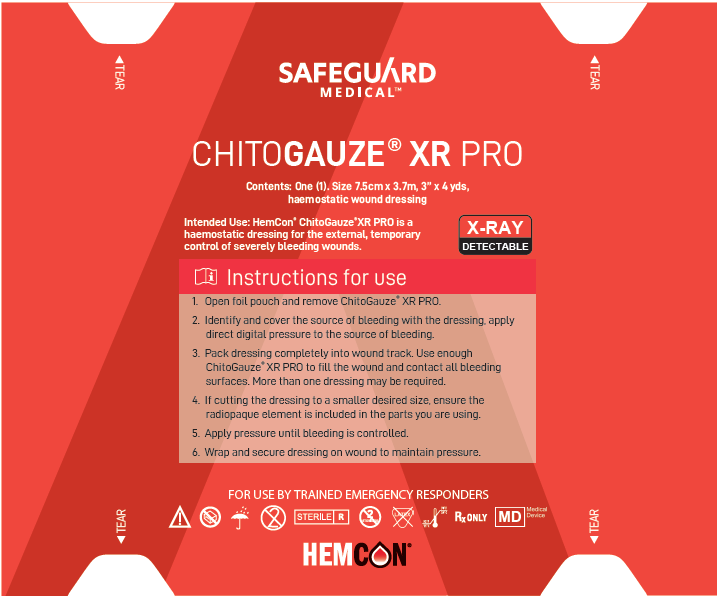 CHITOGAUZE® XR PRO from Safeguard
Tricol Biomedical offers private label or co-branding opportunities for potential partners. We entered into an agreement with SAFEGUARD in 2020 which will allow them to co-brand our proven and trusted ChitoGauze XR PRO to sell and distribute worldwide.
"Tricol/HemCon" has been a strong partner of ours for 10 years and has provided us with the highest level of regulatory and supplier-related experience. They are tremendous at managing the manufacturing process for on-time delivery of high-quality, bleeding control products. We are excited to launch our latest design with them in Q1, 2021 as we continue to grow our businesses together."
– Keith Real, Chief Technology Officer
For more information about these products, or to collaborate with Trico on your idea, please contact:
Tricol Biomedical, Inc. (Portland, OR)
Phone: 503-245-0459 ext. 2
Toll Free: 877-247-0196 ext. 2
Email: sales@tricolbiomedical.comcreate new email