Fully Stocked so "The Blood Stops Here"—for Patients and Practitioners
By Tricol Biomedical | January 17, 2023
Share this post: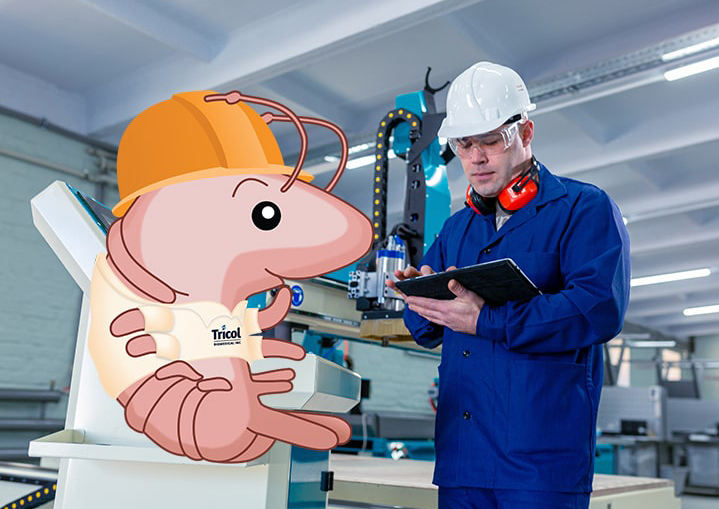 In 2022, Tricol Biomedical completed its strongest production year. This is remarkable considering supply chain issues and the lingering pandemic, which continue to cause worldwide disruption. Supply chain leaders in healthcare are using lessons learned during these unprecedented times to ensure a more stable future. Many of their initiatives align with Tricol's ongoing best practices.
A Collaborative Effort
According to Brian Clare, Ph.D., Tricol's Vice President of Business Operations, "collaboration with science, compliance, and production" is at our core. "This triad is the backbone of any life sciences company. It allowed us to quickly react to supply chain shortages and emerge from 2022 stronger than ever," says Dr. Clare.
Their advanced hemostatic devices, Chito+™ (chitosan based), rely on the science of biomedical materials. These proprietary hemostatic products are USA manufactured at Tricol's innovation labs, providing for immediacy of information and efficient, superior production.
Tricol maintains a diverse distribution strategy. Strong US manufacturing supply chain partners have helped them sustain product inventory throughout. During the past two years, Tricol has solidified partnerships and executed distribution agreements. As a result, the process from manufacturing to end user was streamlined.
When hospitals struggled with supply shortages, Tricol remained a reliable resource. The ultimate goal was achieved: Customer needs were efficiently met to best serve patients.
The healthcare community remains under tremendous stress. Tricol strategizes to lessen its impact. They're proud to provide the right products, at the right time and place.
Tricol's response to the war in the Ukraine is especially impressive. Their chitosan-impregnated hemostatic products originated to treat battlefield injuries. Despite supply chain interruptions, Tricol credits strong partnerships with their ability to continuously manufacture and deliver life-saving devices. They quickly doubled production to meet demands of this war-torn country.
Forward-Thinking
To continue saving lives through their hemostatic solutions, Tricol remains committed to being a dependable force. Currently, they are addressing inflation challenges. From investing in new equipment to strengthening their team, they are managing costs without detriment to quality or supply.
Tricol continues to evolve. To combat extensive lead time required to obtain materials, they adjusted their purchasing and inventory tactics. Dr. Clare indicates, "Cost moderation and product availability require an ongoing balancing act. We work hard to keep that balance in favor of our customers."
Their product lines, including CHITO+™ and m.doc® devices (cellulose based, manufactured abroad), can be found in hospitals, outpatient settings, emergency clinics, and home first-aid kits. And, thanks to Tricol's supply strategies, they are consistently, conveniently obtainable.