Employee Spotlight: MacKayla Carolan
By Tricol Biomedical | July 27, 2021
Share this post: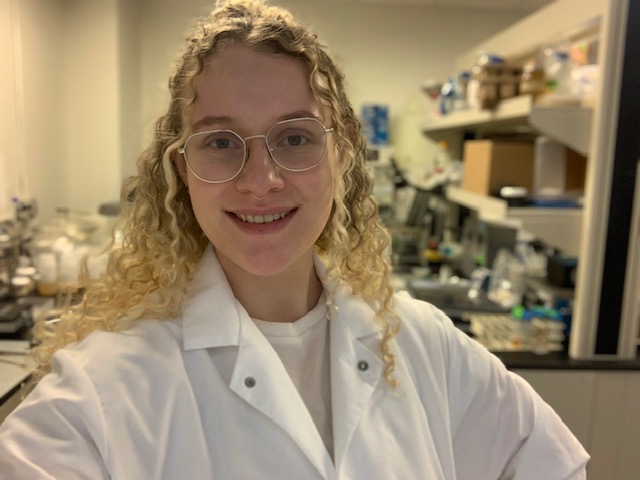 Meet MacKayla Carolan, Research Associate at Tricol. This Q&A gives insight into why MacKayla joined the Tricol team and her involvement with being part of innovative, lifesaving technology.
What is your background, and what led to you joining the Tricol team?
I got my degree in chemistry from Willamette University in Salem, Oregon, in 2019, and started at Tricol shortly after graduation. One of my previous classmates worked here before me, and I took her position when she went to graduate school.
While my university thesis was about the biodegradation of estrogens in the Willamette River using HPLC-MS, I was familiar with chitosan because a professor at my university worked with chitosan for drug delivery purposes. Now, as a research associate here at Tricol, I work on developing new chitosan-based dressings to stop bleeding in various parts of the body, utilizing organic and analytical chemistry techniques.
While I was familiar with chitosan, I still had a lot to learn when I first came on board. It is incredible to think about how much I have learned and how much I have contributed to our projects along the way. I have also enjoyed learning about the medical device industry and being part of projects as they make their way to market.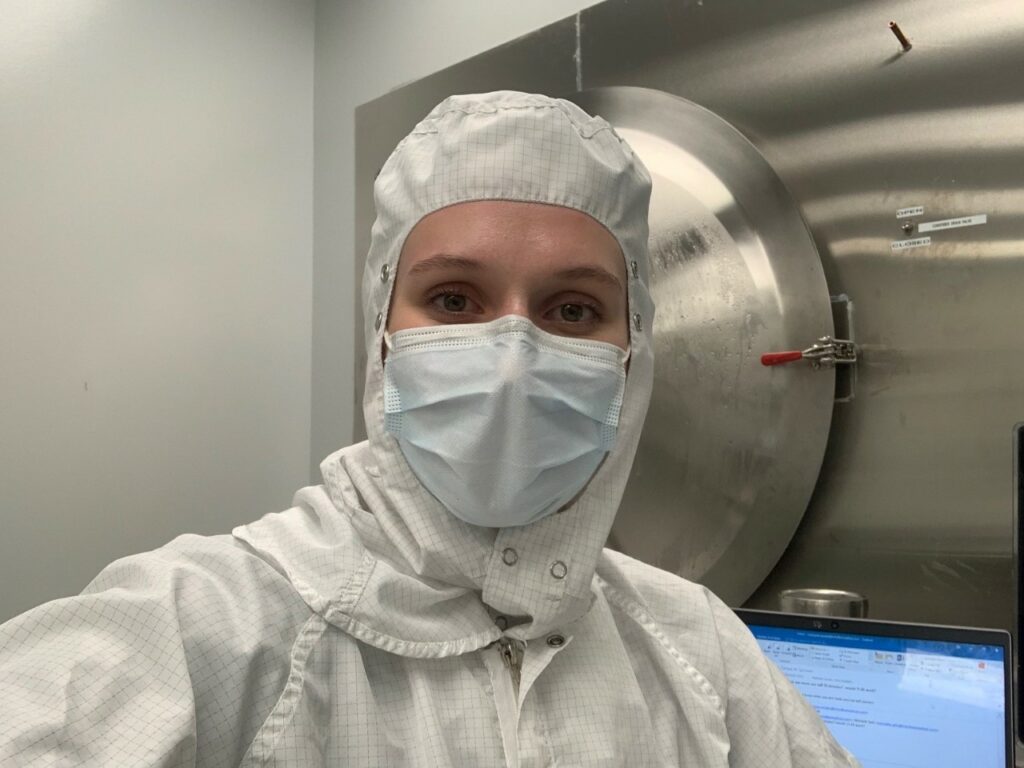 We see you in lab coats as you move between Tricol's two labs. What does a day in the life of MacKayla look like?
I should first say that I get to work with really smart, talented, and energetic people. Working alongside them on a daily basis and collaborating together is such a fun part of my day. We spend a lot of time together.
We have two labs here at Tricol. One is in our downtown Portland office, and the other is at the cleanroom facility we share with OHSU. We use the downtown lab for in-vitro testing of new prototypes and routine testing to make sure our products are up to standard, while the cleanroom facility serves as our wet lab. All the wet chemistry, synthesis, and lyophilization of our chitosan prototypes happen at our cleanroom facility.
My days vary depending on the projects we are focusing on at the moment. Some days we will be doing an organic synthesis, so I am in our cleanroom lab working on reagent addition, dialysis, lyophilization, or some other activity for the synthesis. Other days, we are testing the prototypes we just finished, so I will be in downtown Portland doing in-vitro testing or data analysis to determine whether a certain formulation meets our acceptance criteria.
I really enjoy the variety in my day-to-day activities. It is nice to have multiple projects to work on and other fun people to work with.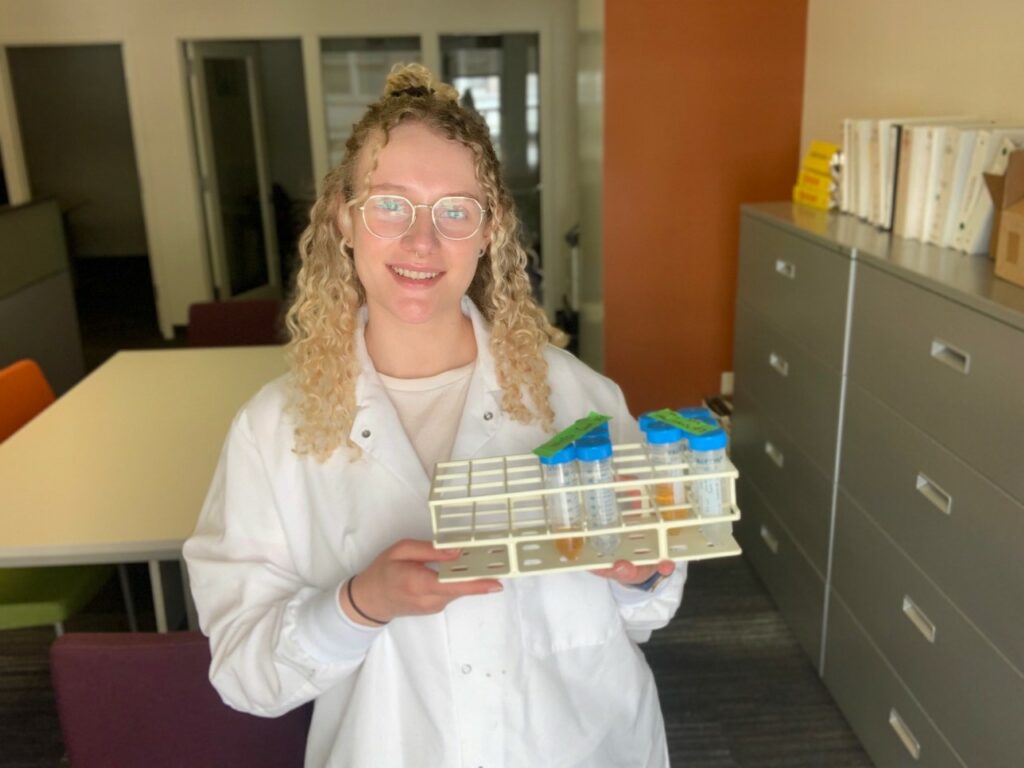 What are some of the projects you are currently working on?
We currently have two major projects in the works. I wish I could share all the details about what I'm working on, but a lot of what I do is proprietary and confidential, as we are continuously innovating and bringing new products to market. We are determined to develop devices that will address bleeding anywhere on or in the human body.
If one uses their natural curiosity about how, why, and when bleeding occurs, there are many applications of our technology that can save lives and be a game changer for clinicians in many disciplines.
Our goal in medical procedures is to shorten time to hemostasis, reduce blood loss and enable wound healing.
In general, my day is never boring. I have lots of freedom to experiment and innovate. There are always new and exciting ideas, and it is really fulfilling to see these projects come to fruition.
How does it make you feel knowing you are working on innovative, lifesaving technology?
It is a privilege to be part of such a talented team working on our technology, and it motivates me and the entire innovation team to make sure we are creating quality products. We have spent a lot of time on these devices, perfecting the formulation to make sure they surpass the current standard of care. We want to make sure our devices make it easier for doctors to do their jobs and possibly save someone's life.
I am very early in my career, but I am proud to have a significant impact on projects that will result in a device that could save someone's life one day.