Management Team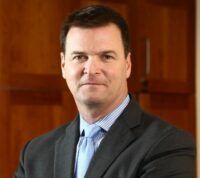 Christopher (Chris) Rowland has thirty years' experience in the life sciences market, specifically in the medical device and non-invasive medicine sectors. During his career he has held senior executive positions in the USA and overseas in both public and private companies, ranging from large multi-national corporations to small innovative companies.
Prior to Tricol, Mr. Rowland was Chief Executive Officer of Medigus, Ltd. (MDGS), a medical device company specializing in developing minimally invasive endosurgical tools and highly innovative imaging solutions. Previously, he served as President of IntraPace Inc., a company that develops medical equipment in the field of obesity. Between 2009 and 2011, he was President and Chief Executive Officer of Neotract Inc. (acquired by TeleFlex). From 2006 to 2009 he served as President Americas for Given Imaging (acquired by Covidien/Medtronic). In addition, Mr. Rowland worked for the Boston Scientific Corporation for seventeen years in positions of increasing responsibility. Chris started his career at the Xerox Corporation.
Chris has a B.Sc. in Marketing from Southern Illinois University and has completed the Executive Leadership Program at Harvard Business School and the Executive Management Program at Columbia Business School. He has received over 20 Patents for a variety of minimally invasive medical devices.
---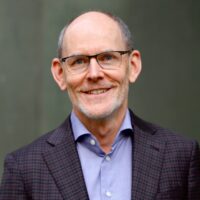 Dr. McCarthy brings over 25 years of research experience in chemistry and holds multiple worldwide patents in the chemistry and medical device field. He joined HemCon in 2001 as one of the primary founders and inventors of the underlying technology utilized in the life-saving HemCon wound care solutions. Simon was named by the US Army as a Top Ten Invention Award recipient in 2005 for invention & development of the HemCon Chitosan Bandage. He further won the Tibbets Award in 2007 for development of the HemCon Bandage and was the finalist in Australia Eureka Awards 2012 for development of the novel co-polyurethane-siloxane Elast-Eon. Dr. McCarthy, a corporate officer, has a broad mandate in all scientific and technological matters across the company reporting directly to the President and CEO.
---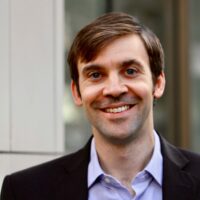 Dr. Brian H. Clare is responsible for Operations and New Product Introduction at Tricol Biomedical. In addition, Dr. Clare is responsible for assessment and implementation of strategic activities to optimize company performance. Prior to this appointment Dr. Clare was VP Operations and Technology at Tricol Biomedical.
Dr. Clare joined the company in 2014 and brings more than 12 years of industry experience in Senior Scientific, Director-level and Senior Management roles across a diverse range of product applications (Medical Device and Diagnostics, Clean Energy and Specialty Polymers). Dr. Clare started his career at Rohm and Haas Company and is a co-inventor on 5 issued US patents, a co-author on 8 peer-reviewed publications in the areas of chemistry, polymers and biomaterials, and has served as Principal Investigator on federally-funded research grants. He holds a BS in Chemistry from Penn State University and a PhD in Chemistry from the University of Wisconsin-Madison.
---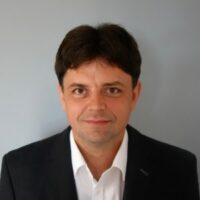 Dr. Radim Dvořák has over 15 years of experience with cellulose derivatives, specifically with micro‐dispersed oxidized cellulose (m.doc). He is a co-inventor of the cold process for the manufacturing of micro‐dispersed oxidized cellulose, an expert in nanofiber preparation and characterization, and a co‐inventor of superfine chitosan fiber. Radim oversaw the m.doc product transfer from product development to the production plant and now oversees the European operations supporting manufacturing and testing of the m.doc platform and products.
Radim is co‐inventor of 6 issued patents around m.doc technology and has brought several m.doc products to both the over-the-counter and professional markets. Radim and his team, located in Tiŝnov, Czech Republic, partner with the Tricol US development project team on execution and delivery of new products. He holds a Ph.D. in Physical Chemistry from the University of Pardubice, Czech Republic.